Repetitive Squeaks - Dice George internet single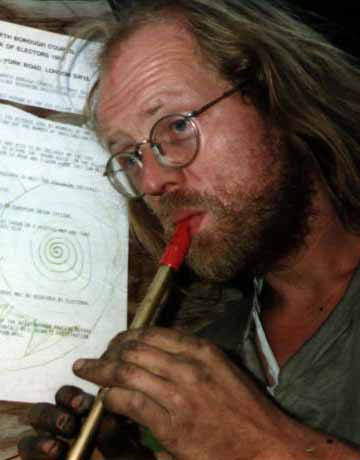 On Tuesday 14th December 1999, at Simon's at Bath I sampled from cassette and uploaded "Repetitive Squeaks", a tune I recorded years ago the week after the eviction at
Wandsworth Eco Village
Tin whistle is me, george alias dicegeorge, drummers are Mark Woo, Sam Green Futures and Dave Goodman.
www.dicegeorge.com©1999,2000,2001
Feb2001 - uploading the B side -
"Silent Night"
Westminster passed a Law against "repetitive beats" ~
now they'll have to pass a new law against "repetitive squeaks"!


The master was recorded on digital tape at mandala , so if you're a radio station or TV station or music publisher then for the digital master
phone me: 07970-378-572



---
click to download the realaudio internet single:
http://www2.phreak.co.uk:8080/ramgen/stonehenge//repetitive-squeaks.rm 219K
---
see also:
my 1983 letter to the NME about the Belgrano

and the lyrics and notes to my song:
The only Time I lied Was When I Said I Didnt Love You Any More

and the Spacegoats Tribadelica CD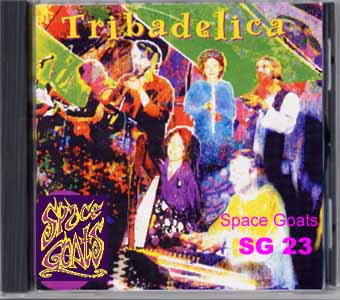 on which I'm a gueststar
and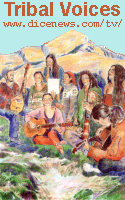 Tribal Voices a collection of over a hundred eco musicians
---
I'm trying to improve this webpage, I've had complaints, please any advice, email me george@dicenews.com then when I'm next online I'll try again
---
http://www.real.com/player
RealPlayer 7 Basic is a free RealAudio player for pentiums (Size: 7420 KB):.
http://proforma.real.com/real/player/blackjack.html is a more basic one
For more about RealAudio players and plugins see plugindg.htm
---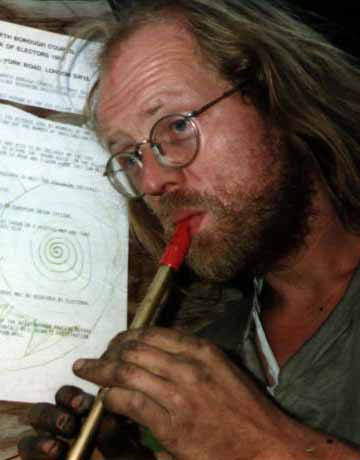 Thanks for these webpages.