The London to Stonehenge Walk again started with a picnic 2-3pm on Friday 1st June 2001 at Battersea Park Peace Pagoda.
Phone: 07947 787628 or 07970-378572

---
Foot and Mouth Disease
There was a disputed case at Avebury (vets said it was FMD, MAFF said it was Orf) but the problem is really that the NT fields have livestock, which makes them still out of bounds.
P.A.




From: clareslaney@mistral.co.uk
To: stonehengepeace@yahoogroups.com
Re: music and gatherings and stonehenge
Date: 25 March 2001 05:15


I use the word with care when I say that I *hate* the feelings of worry and fear and anxiety that follow so much of the solstice celebrations at Stonehenge.

When whatever genius wrote about Stonehenge being a Goddess, it felt like the Truth for me. Images of femaleness, and of the result of thinking about the site being feminine, made complete sense.

But others will have their own image of Goddess, and I hope that image will help with peace, cooperation, creativity, and the equal contribution of everyone at the event to simply
Be Here Now.

I'd also make the suggestion that the usual male voices step down this year and allow women to say whatever small things need to be said on the day.

Thank you for the inspiration!
love
cs

Letter From Karelia

I thought summer 2000 was a trap - some would overstay stonehenge solstice morning and get evicted and banned for another decade and then next year it'd be druids, tickets, VIPs and police fighting others - but we had a live acoustic rave all night and it rained and we left early ha ha!

---

Stonehenge A303 Tunnel?
If the army sold the north route they could buy a new gun.
But a cut and cover A303 tunnel means bulldozing the earth destroying thousands of years of archeology forever.
We know there was a fantastic culture living there for thousands of years.
Will there be a meticulous survey of the proposed route before any irreversible destruction is begun? How many people built Stonehenge? Where did they live? Surely the area was busy, I bet if they survey they'll find something amazing.
Which is why they wouldn't want to.
[george@dicenews.com]

---

Watching videos of the 1st June 1985 'Battle of the Beanfield' (where hundreds of riot police stopped the Stonehenge Festival convoy) nobody remarked that any one of us alleged 'mad anarchist hippy' drivers could have squashed many cops by ramming them between two buses. But then Thatcher would have gone apeshit.
Belgrano! (dicegeorge).

Appeal for land

In 2000, in pouring rain, 7000 people gathered at Stonehenge Summer Solstice 2001 is unlikely to be smaller.

The Midsummer Festival has been traditional since time immemorial.

The oldest ritual centre in Europe is a 10,000 year old totem post hole in the EH car park.

It is as though the festival were part of our DNA.

Never before dubious foot and mouth regulations have we experienced such a starvation of access to the countryside.

Not everyone is against having a free festival at Stonehenge itself, but a nearish after party might be wiser in the wake of unforgotten inflammatory situations with the police.

Suitable festival sites are all that needs to be found.

The land IS ours, but at our own risk.

Pragmatic Idealism.

JESTERDREAM @hotmail.com

Hello, On the subject of sitting on the stones - personally I don't feel the need to and if the lichens would be seriously damaged we should stay off the stones anyway.

However, we should also consider English Heritage's reaction if people do continue to sit on the stones - are they likely to over-react and close the site to us again? If so it isn't worth the risk in my opinion.

Sarah
---
Dear Clews, please cover the fallen stones with sacking on solstice night 20-21 June 2001.

At the 2nd May Stonehenge Campaign meeting we were all against anyone climbing the standing stones but felt it would be disruptive and almost impossible to stop people sitting on the fallen stones as they did in June 2000.

So I was asked to email you asking for sacking to be put on the stones, as has been done before.

But at Saturday's TRC19 meeting Roy said sacking could be worse than nothing because it could rub the lichen.

yours, (dice) george.

From: Clews.Everard@english-heritage.org.uk We have consulted with the archaeologist who has advised that covering them with Hessian or some similar material would cause problems and not stop people going on the stones.

It is, therefore, best not to cover them but to try to persuade people not to climb on them.

Yours sincerely Lin Johnson
---
BLESSINGS MIGHTY ALBION

Brothers sisters white,black brown, blown freaked, straight, inter-stellar, global beings if anyone of you come on strong, come in the name of the creator do not be conned into conflict, all groups all activity in those directions will wipe each other out.

LOVE, LOVE, LOVE
 AND THE WHOLE WORLD WILL BE IN LOVE, 
HATE, HATE, HATE
 AND YOU'VE CLOSED AGAIN THE GATE       

Richie Bond June 21 1967_STONEHENGE
---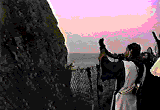 Now that this Stonehenge is open to everyone...

we would like to see the organic recreation of its central culminating mystery, the communal sunrise ceremony that Stonehenge was built and orientated to enshrine.

Whether you come robed or unrobed, in party dress or plain, these are some words will be using:

  We swear by peace and love to stand
  Heart to heart and hand in hand,
  Mark, O Spirit, and hear us now,
  Confirming this our sacred vow.



 
(Glastonbury Order of Druids)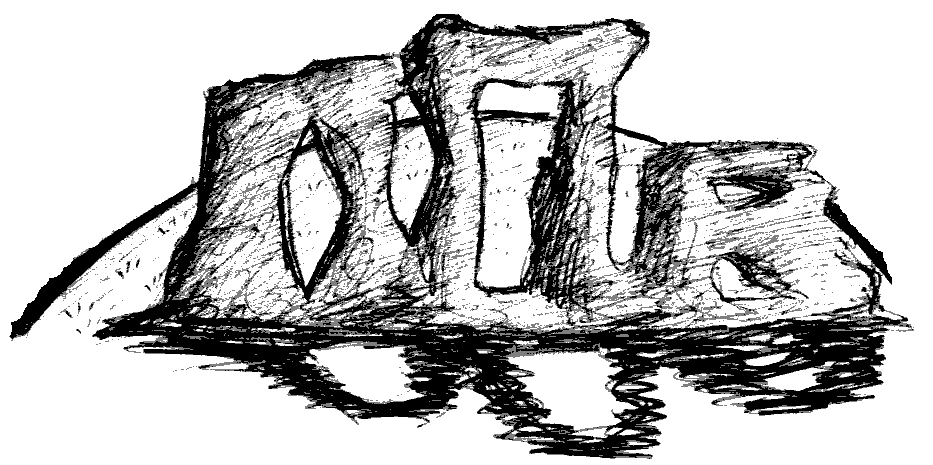 ---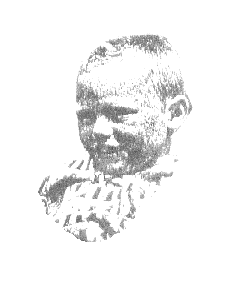 sunny
Sunny, a founder member of Spiral Tribe, Roger's big brother, died in another car crash this June.

A cheeky clever chap, a light and friend to thousands of us....

If any one of us could've swapped places we would've.

It's not fair..

Too fast to live, too young to die..

[g]
---
SPREAD IN THE WORD /// I SEND MY CONDOLENCES TO SUNNY & I DO REMEMBER HIM AS THIS LITTLE SITE KID FROM YEARS AGO BEFOR I LEFT TO GO TO EUROPE ABOUT 10 YEARS BE FOR /ILL BE THINKING OF HIM ON THE SOLSTICE //// ALL THE BEST FROM SPREAD & ALL WAYS FLOATING FREE ANOCHAY SEE YOU ON THE SUN RISE spreadspreadley@hotmail.com

see sunny.htm
---
2001 Avon Free Festival

Although Cockney was arrested at the first site, after some heavy Public Order action by Bristol's "Rave Busting Taskforce", 500+ determined party-goers managed to make the second rendezvous at Aust.

The revellers left in one unbroken line and milled around the motorway.

The party then went off in city centre Bristol and Cockney was released in time to come to the party.

The powers that be seemed only willing to hold the party in the area that would cause the most disturbance to the most residents.

Figure that one!

Next year's Avon Free Festival is to be held on the last bank holiday weekend in May, the 10th Anniversary of Castlemorton Common.

F.
---
Silbury Hill Hole
English Heritage are investigating the hole at the summit of Silbury Hill.
Until the exact size and position of the shafts is known, repair work cannot be undertaken in case this further destabilises the Hill.
---
Electric guitar / keyboards player available for live rock, metal, prog, space project to play at festivals, etc, but no transport.

www.TheInvisibleBand.cwcom.net 020-7223-8817 Rory
---
Stone Circles and Rows by Tom Bullock A Photographic Tour 270 images and maps on CD-ROM - (Windows and Mac) 'reader offer' £18 www.megalithic.co.uk
---
King Arthur Pendragon claims the Magical ability to 'Sober up' instantly as and when required.
---
---

From: "George Firsoff" [george@greenleaf.demon.co.uk]
To: [stonehengepeace@yahoogroups.com]
Subject: [stonehengepeace] Stonehenge!
Date: 05 May 2001 02:06

Suspected FMD case at Bowood Wiltshire has tested negative
Therefore expect imminent announcement County is free of disease
Therefore Open Access for Solstice will be going ahead
Official statement will be on English Heritage website soon
hhtp://www.english-heritage.org.uk
Go to "about English Heritage" then "News" then "Hot News"

Terms & Conditions
Entry to stones 8PM Wed 20th to 9AM Thurs 21st
Entry to car park 7PM Wed 20th to 2PM Thurs 21st
No climbing on the stones
No fires fireworks or naked flames
No amplified music
No dogs or other animals
No camping or equipment
No bottles or other glass

Logon
http://www.greenleaf.demon.co.uk
For updates & how to volunteer as a Peace Steward!
--
George Firsoff

"Though the road may be long
 Still journey on
 Till you reach your happy abode"  (song)

---
S.C. Appeal ~ Stonehenge Campaign Appeal

The Stonehenge Campaign exists to lobby, campaign, attend meetings, raise public awareness, and maintain links with interested parties for the reinstatement of the Stonehenge Peoples Free Festival and of religious access to Stonehenge itself, and to protect the Stonehenge landscape and environment.

The campaign hosts monthly meetings in London from September to May (except January) to which all are welcome.
We always need help with money, stamps. stationery, artwork, info and dates of events, gigs, demos, festivals, gatherings etc.
We also welcome letters and emails for possible inclusion in the newsletter to give a wide selection of views.

Stonehenge Campaign c/o 99 Torriano Av, London NW5 2RX
www.dicenews.com/stonehenge ~~~ stonehenge@stones.com
---
This is the end of the Stonehenge Campaign's
2001 Summer Solstice Newsletter webpage


,            ______      _________    _______            ,
,          /  Free  \   / The     \  / Stones \          ,
,          \________/   \_________/  \_______ /          ,
,       ____       ___           ___         ____        ,
,      /    \     /    \        /   \       /    \       ,
,     |      |   |      |   o  |     !     !      !      ,
,     |      |   |      |  m   |     !     !      !      ,
,                                                        ,

, Stonehenge Campaign c/o 99 Torriano Av, London NW5 2RX ,
,  ,


---

more webpages:
Stonehenge | Campaign | Newsletters |
Stonehenge2 | SchNEWS | Guilfin |
[less frames] | www.dicenews.com ].


... please email us: stonehenge@stones.com
The Stonehenge Campaign
c/o 99 Torriano Av
London NW5 2RX
(End of http://www.phreak.co.uk/stonehenge/psb/scna106.htm )