Whatley Quarry Protesters - @Dead Womans Bottom
---

The site was evicted on 20th January 1998, quarrying in the Mendips increases, the machines get bigger, the campaigns will continue...

contents: slapping | hedges | Schnews | who,where? | we ask | gig |
Poems: maria | paul | simon | zak | merlin | .
evicted | pictures | links
The Whatley Quarries are huge holes in the Mendip Hills, Somerset UK.

InfoPhone 01749 880144

It's cheaper for a farmer to use crushed pure quarried limestone to grit muddy gate entrances than builder's rubble, which, in the longterm, is crazy.

---

DEAD WOMAN'S BOTTOM HAS TAKEN A SLAPPING, BUT WE'RE STILL HOLDING ON

(24th January 1998)

An illegal eviction started at dawn on Tuesday 20th January, with no notice or papers served.

Some of us were dragged off without warning, while others held on in the trees and in lockons.

But, by the end of day 1, there were still about 20 of us on site, with more arriving. Today is Saturday, day 5, many people have been bailed, or are on remand; some having to sign on at Frome Police Station every day.

There is an exclusion zone once people have been arrested and processed.

There are still people on site, several benders and a treehouse are offsite, and have not been trashed.

We need to regroup, eat together and play some music, to recover our strength and energy. But we're sticking it out, contrary to media coverage, a small core of us have not been arrested and so are not limited by the exclusion zone or police roadblocks.

The camp is between Nunney and Chantry, off the A361 west of Frome. We can't stop the road, but we can make it cost millions.

Others (vehicles and a few benders), are south, down a track signed 'Cloford GRAINSTORE Manor Farm' about half a mile west of Nunney Catch down the A361.

WE NEED YOUR SUPPORT

We need: blankets, bedding, torches, candles, lighters, winter clothing, first aid ( no chemicals please), money, guitarists kitchen tat (especially plates, mugs, cutlery, food) and MORE PEOPLE!

BANK ACCOUNT: " Dead Womans Bottom" at Lloyds in Frome,
A/C 0907933 Branch 309340

FOR MORE INFO + UPDATE, ring 01749 880144

---

Letter to Somerset Standard (Frome Edition)
January 22 1998

Hedges Were Destroyed


We didn't have an inkling they'd 
evict us from Dead Woman's Bottom
on January 20, but I'd guessed 
they might serve legal summonses.

Whether or not the rich lawyers 
decide it was an illegal eviction
only time will tell.

What horrifies me is where 
they've killed trees and hedges on
both sides of the old road to widen
it -  why not move the road a few 
yards left and leave one hedge 
intact with all its wildlife and 
oxygenisation?

And, if we have more hot 
summers then the fields' dust
will get blown away.

Is that Somerset's 
Environmental Plan?

Tim Caroll shiould resign 
forthwith.

Please next time you widen a 
road leave the best hedge.



GEORGE,

Karelia Bus NFA,

A361 Nunney.


---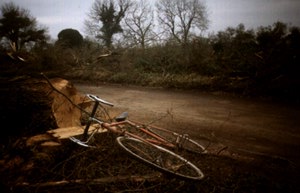 ---
Letter to Somerset Standard (Frome Edition)
Thursday February 5th, 1998
County and hedges


GEORGE   (letters, January 29)   and   Somerest
County Council probably won't  be able to agree
about the eviction of protesters from the Bulls
Green Link site, but we are as one on the issue
of protecting existing  hedgerows when it is an
option.

Only  one side  of  the  quarter mile long RUPP
will be developed, retaining and protecting the 
hedge on the other side.

The lie of the land  and the twisting nature of
the lane makes  this  more difficult elsewhere,
but George  and  all  the country lovers may be
assured that we shall keep as many parts of the
hedge as possible.

                                     ROGER SMITH
                        Public Relations officer
                         Somerset County Council
County Hall
Taunton

---

from SCHNEWS 151 : 23rd January 1998
POLICE ENTER DEAD WOMAN'S BOTTOM
This area of the East Mendips is the centre of Somerset's major quarrying industry. Virtually one-fifth of the national requirements are met from Somerset."
- Somerset County Council

As SchNEWS went to press, a game of cat and mouse between protesters, bailiffs and the police is taking place at Dead Woman's Bottom near Nunney, Frome.

The five protest camps are being illegally evicted by the Under Sheriff of Somerset and his merry men who moved in early Tuesday morning. The protesters are trying to stop the proposed Bull's Green Link Road being built. Although there are only 30 to 40 people on site they are proving impossible to evict effectively.

The authorities are having real problems evicting because some of the camps are on private land, and local landowners who are opposed to the road are refusing to support the powers that be. One told SchNEWS: "There are vans and vans and vans of riot cops but the Section 69 (a formal warning from a senior cop to leave the land) that they're handing out is basically a get-out-of-jail-free card"

Despite the fact that there were children on site, no prior warning was given of the eviction. One woman was dragged off and her kids were left alone screaming, while a doctor was assaulted by bailiffs on his own land.

As fast as the bolts for the perimeter fence are set in concrete, they are being mysteriously ripped out by invisible pixies..."This protest will last for months. We are conducting a guerrilla warfare from the woods"

Everybody's favourite environmentalists Tarmac are paying for approximately two-thirds of the £3.2M road-scheme - the rest is to be met from the tax-payer. If built, it will give Tarmac easier access to the Halecombe quarry, as well as enable them to trash previously inaccessible areas of the Mendips. The road will cut through Asham Wood, one of the last two ancient woodlands left in the area and home to the endangered Greater Horseshoe bat and Fresh Water Cray fish [no, the fish aren't up a tree, they're in a stream clever-clogs]. But don't worry, according to the County Council's Structure Plan this part of the Mendips is a Designated Special Landscape Area! Ironically, while the Council are arguing that the road needs to be built to divert heavy lorries away from five villages, 30% of Halecombe Quarries output is for asphalt for roads and road maintenance.

The Mendips have been the scene of the longest running ecological direct action in the country. The mining causes massive destruction to the environment, lowering and polluting the water table and producing material for large construction projects. As one activist told SchNEWS: "It is ridiculous that the Mendips are supplying stone to the whole country. Mining should be small-scale and supplied on a regional basis"

Whatley Quarry, owned by Hanson PLC, is another site that is destroying the Mendips. It is currently looking to double in size, creating a gaping hole that will be visible from the Moon. In December '95 Earth First! staged a mass trespass, with 500 activists trashing the site and closing the quarry for a week. A court case of the 3 people charged with criminal damage to the railway line into Whatley is now a year old, with the prosecution dragging their feet in a clear attempt to break the spirit of those involved. A Show Trial is expected in March. This campaign is going to last for a while, so get down there NOW!
DEAD WOMAN'S BOTTOM: 01749 880 144
---
In December 1995 a huge protest shut down the quarry for two days

In July 1997 a camp was set up at Dead Woman's Bottom to resist plans for the Bulls Green Link Road, a planned road for more quarry lorries which would damage ancient woodland, bats, etc.
Where?
We're at Dead Woman's Bottom, Green Farm, Chantry, Frome, Bath BA11 3LY
We're one mile west of Nunney, five miles west of Frome.
On the A361 from Frome to Shepton take the 2nd right turn after Nunney Catch roundabout, then first left (at the crossroads with the red ribbon hanging off a tree)
Bulls Green Link Road
This would be an environmentally damaging road, almost one mile from Chanty at Westdown Quarry. This would be a quarry access road alongside of the 6000 year old Asham Wood, destroying many trees and rare animals such as: The greater horseshoe bat (only 2000 left in Britain), Goshawks, Perigrin Falcons, Crayfish, Nesting Kingfishers, Orchids, and rare butterflies - Silver-wash Frittilary and many more

Stop this madness!

We will succeed - roads the dying breed!
We ask that:
Dead Womans Bottom protestors ask that prior to any destructive development taking place near their camps that:
Quarry company ARC (Hanson) cancel their plans to establish industy in Asham Wood, a 6000 year old nature reserve and site of Special Scientific Interest and one of the last remaining fragments of the Selwood - the wild wood that once covered much of the East Mendip Hills.
Somerset County Council produce for the Government's approval an official Minerals Plan and Full Environmental Impact Assessment of quarrying and the transport of stone in the county, particularly in the are surrounding Dead Woman's Bottom which is between Nunney, Shepton Mallet, Midsomer Norton and Frome - the source of the thermal springs in Bath.
West country environmental groups and responsible councils and Government statutory bodies such as English Nature, the Countryside Commission and English Heritage to be more effective in preventing environmental damage caused by quarrying and roads and rail links installed by industry to enable increased stone output. A target date should be set for the cessation of quarrying in Somerset and other sensitive areas. A Government approved programme of progressive run-down of quarrying would be appropriate.
The Government accelerate their plans for a quarry tax on the industry and review their decision to provide £700,000 and then to underwrite the escalating cost of a quarry road that would rip through Dead Woman's Bottom.
---
Benefit Gig 19th December 1997
The benefit gig at Frome British Legion raised several hundred pounds, thanks to the bands FarCue and Gas, and to Rona and Nick and everyone
---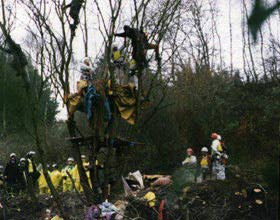 Some day earth mother you'll be free,
Free of the pain which we subject you to,
All these years you've supported us,
With all our selfish acts of greed,
I know you can't take much more of this
torment and suffering - I love you.

I feel the anguish which you go through,
While your children rape you and tear you apart,
They blast into your body,
And smother your green beauty,
Destroying your abundancy of life.

Some day earth mother you'll flow free,
Your water will run down stream
Sparkling and clean,
No longer will your great blue seas
Be full of waste from our wants and needs:
How long will it be before your children
start to listen?

They carelessly pass by 
and cast a blind eye
Get sucked into distractions of greed.
For them their ignorance is bliss,
What will it take to make them see
Our mother's pain, which won't go away
Until we all come together,
Stand up for what is right,
Look within and listen to our hearts,
Don't close those eyes,
Tread lightly on our mother,
Give the respect which She deserves,
Feel love for our earth mother,
Show that you care,
Don't break her heart.


      (maria)      

  

17k photo of Maria's 2-storey treehouse being destroyed
---
by Paul

From the scaffold he worries about a storm brewing
A huge green storm
He sees the marching line of nature
cumulus nimbus oaks
and the mares tails of ash and willow threaten him
He urges sweating slaves to toil harder
to make the hammering and drilling drown out
the random blare of birds and insects
and the steady rustle of leaves.
The sounds suffocate his faith
try to make him run screaming
kill the root - inject the shoot
keep the chaos away
The barriers of towering concrete and steel
the sweeping shining arcs of tarmac
dam and barricade to keep us safe
A weed? neon grown
crushed and stuck to a workman's boot
has found its way to the top of his eyrie
He puts his foot over it
hiding it and his fear.

At home his daughter wears beads
and preaches wholesale greenness
God damn her
She doesnt see the danger

---
blurbage by Simon

sitting on a bus at the bulls green relief road protest camp
its raining
our camp at castlehill is next to a 6000 yr old forest which is known
as britains rainforest
you could see this forest from the moon
you could also see the hole made by the numerous quarry workings
in this beautiful area from the moon
this road will create access to several disused quarries in the area
and will make way for further commercial development
aggregate for more roads
ripping up the countryside
no sense
we oppose all further development in this area of natural beauty
no compromise in defence of mother earth
respect for this life we are given
lockon for your childrens future
---
poem
They're digging up the Mendips
They're cutting down the trees
It's not to bi-pass villages
or care for people's needs
They're just selling off our heritage
to satisfy their greed
They're chasing out the wildlife
they're breaking up the land
and turning years of history
and nature, into sand
They're crushing,
scraping,
drilling,
blasting,
tearing up the earth;
So sad that only few can see
what any of this is worth.
ZAK
Great Goddess Give us Strength
We are the Defenders of Your Glory.
---
Rhyme on Roads

At Newbury, '96
The Eco-Bards did Sing
In Lamentation of the Trees
That never made the Spring

One year later, at Fairmile, sawn
More trees are felled
Which we shall mourn.

But let us praise the Eco-knight
Who for the Trees doth bravely fight
Each battle fought, no matter where,
Proves to All that some still care.

One warrior, druid, Maiden or Bard
Can make the Sheriff work twice as hard
By keeping the Saw and Axe away.
They know the Protests are here to stay
Cost them millions we will do,
'Til no more roads are built anew

With media help the Public agree
(or most) that we must Save the Tree,
The fos, the badger, bird and snail;
And in this quest we shall not fail

We'll keep on fighting an Eco-War
Until they're building roads no more!
by Merlin
---

from: george@dicenews.com
to: squall@dircon.co.uk
subject: DeadWomansBottom draft
Date h02:58a.m. 4April1998


Dear Squallers: I'm very tired, 
talked to someone 
on the phone a few hours ago,
I'm at FestivalEye for another day-ish, 
I said I'd perhaps write 200 words 
well hours later here's 1770 words
but its mainly "I did this I did that"
which is quite boring
and every fule kno that They are rotters,
please reply to this email quite immediatelyish
should I cut this to 200 words or 1500
or what bits do you like if anything
(the joke on the end's good innit!)
then I could spend a few hours editing it
is there a theme to the next squall?
~~~~~~~~~~~~~~~~~

draft Squall Article

~~~~~~~~~~~~~~~~~~
QUARRY WORRIES from DEAD WOMANS BOTTOM
~~~~~~~~~~~~~~~~~~~~~~~~~~~~~~~~
quarry drivers bicycle dangerous understand

I've cycled and know that road wasn't wide enough for quarry trucks and cars and bicycles and walkers but but it means they over the next hundred years they'll be able to open up lots more quarries and make millions, what they do is buy up a farm for, say, a million pounds, spend a million pounds digging a huge big hole and sell the turf and mud and rock for many millions, make a tidy profit then piss off and spend it leaving a huge big hole for future generations (which wouldn't make economic sense in the long term they do it everywhere) meanwhile if you happen to be walking lost in Somerset at night beware because there are deathly holes (they should leave a ten-degree slope so plant life could get a hold but no, they maximise profit then disappear leaving a hole forever.

~~~~~~~~~~~~~~~~~~~~~~~~~~~~~~~~

Monday night, beautiful tinwhistling and guitaring and singing from the kitchen bender, I lay in bed listening to it but couldn't be bothered to go in, "tomorrow" I dreamed but no.

~~~~~~~~~~~~~~~~~~~~~~~~~~~~~~~~

Tuesday morning:
woken by banging on my bus and shouts of "It's an eviction", I got up and put a kettle on the gas peeped out and it was true - pigs on site - loads of yellow jackets and hardhats lined up afar,

My fire was still warm, I bunged in loads of wood, went in the kitchen bender and said hello and got my StonehengeWindowArt down and stashed it in my bus then took down the rainbow swings and stashed them by it and bunged more wood in the rayburn and turned off the gas and got my spare wheel from my tat pile and bolted it in and checked out the kids and made Ruth a cup of tea because she was locked on by her neck to the new lockon on the main kitchen pole where we'd trolleyed the tarp down from up top just before darktime as the snow began (what a Winter Solstice / Xmas / NewYear we had in there I quite lunched out my lift to Stonehenge. )

Suddenly Bailiffs 34 + 34 ??? grabbed me and walked me off site, and said if I crossed their white line in the road they'd arrest me and take me to Frome police station, I said "What about my bus and stuff and I think I left a kettle on the gas", I continued 99% fluffy, and hung around chatting etceteras when a huge truck towed my bus past with the fire lit, a loose pallet on the roof, etc, I wrote down their details in my rainbow notebook, (should have grabbed my camera).

(Later I phoned MJ autos in Taunton to ask if they usually tow buses unsafely with the fire lit and loose pallets on the roof and if they were sorry and if they'd do it again if told to (this is peacetime not wartime) but they said if I phoned again they'd call the police but I said if I was a copper I'd nick the driver and it was his driving licence no mine, so I called them again reverse charges and asked the operator to log it).

~~~~~~~~~~~~~~~~~~~~~~~~~~~~~~~~

Tuesday noon: channer's lie
I walked and found the police HQ portacabin where Under Sheriff Channer of ~~~~ told me where my bus was left, I said "what, unlocked" and he said it was being looked after, the stranger who witnessed this alleged lie and gave me a ride in his car to my bus unlocked alone in a layby on the busy A361 was Mike StJohn, a neutral local councillor!

~~~~~~~~~~~~~~~~~~~~~~~~~~~~~~~~
Tuesday afternoon: Tidying my bus, etcetera.
~~~~~~~~~~~~~~~~~~~~~~~~~~~~~~~~

Tuesday night:
Walked back, the shortcut along the bridleway by where the little hill and bronze age tumulus above Nunney used to be which they bulldozed around November 1997, then across the field to where the tipi was, off-route, met friends, walked down the old quarry road to Kerry's truck which they had said was one foot the other side of their white line so they hadn't towed it away and she had a few days to put the engine to together and sort the kids etc.

As I talked to her I noticed there was fire on the concrete where my bus had been, I ran over and shouted "my stuff's of fire" but Their security watched from a distance and didn't intervene, someone had set fire to my woodpile and there was rubbish like mattresses thrown on it making pollution, cyanide etcetera, I used a spade or something and moved the fire out bit by bit and got buckets of water from down the stream and got a proper fire together for them where the outside fire used to be on the corrugated iron wrapped around bricks so it wouldn't explode the concrete blinding innocent civilians and put my fire and tied the swings up and sorted my wood - the pit props I'd brought from London and used to level the bus, and support it when I took off the back axle etcetera. I found my bicycle, gave a note to a security guards, then cycled back to my bus.

Meanwhile the other 40 or so who'd been on site were having their own adventures, and dozens more were turning up.

But legally I could have been arrested for crossing Their white line on the concrete, They'd removed me from my tat then let persons unknown set fire to it. What really hurts is the ACME washing mangle which I had on my tat pile and used when I did laundry on a campfire with water from the stream - They write asking for a costed inventory of my alleged inventory - I just wish they'd given me another ten minutes to pick up my stuff, at Wandsworth Eco Village we got tipped off the night before so the kids could be sorted with their mums etcetera, I investigated and found that Somerset have a good reputation for traveller liaison but their gypsy liaison officer Mr $$$$ told me on the phone that he wasn't involved because he was told that we were "environmental protesters" not "travellers", and their lawyers alleged that they didn't have to give us legal notice because of Section 13 because the land was compulsorily purchased.

At that time in Algeria people were being massacred in land clearances.

(((( stuff on fire, said stop, got my bike, cycled back probably with a few things in my bag almost exhausted.

~~~~~~~~~~~~~~~~~~~~~~~~~~~~~~~~

Wednesday 2.a.m. A61 lay-by:
Some Rainbow Warriors from London and Newbury (who'd zoomed from London when they'd head we'd been ambushed) shouted at me that I should have something or other when I was rude and asked them for firewood or teabags and wanted to go to bed and sleep.

~~~~~~~~~~~~~~~~~~~~~~~

Wednesday morning woken two men from Christian Nielson (I'm won't correct CN spelling as an insult to CN) in van with my swings, broom and a few bits of bus aluminium etc, they wouldn't tell me their names, I said I'd meet them back on site.

I guess they'd got the note I'd given the security guard last night asking them to give me back my wood and metal.

Raced on my pushbike, at the Nunney crossroads a tractor was coming through the two police cars, I zoomed through the gap behind him, along, past the bridleway and Orc's hole, then down the steep bit where I'd cycled so many times on my way back home - there were two platoons of yellow jackets marching up, one in the second group put his arm out but not hard enough to stop me, unknown people up trees, then braked a bit, left where the rocks used to be and up the bridleway, second bridge, then right up to where my bus used to be "Stop" said the police / bailiffs/ security / contractors "Or we'll arrest you" - "But they're burning my stuff" and after hours and hours of deaf policemen with no radios (but fun by the police line, good friends), a police officer with lots of pips got me an escort back to where my bus had been and it was clean where all my stuff had been and they'd bulldozed rubbish fires and tons of mud and greenery, I poked around in one of their heaps for some minutes and recognised a bit of dexion but they said it was dangerous and escorted me off site so I wrote down their numbers, I cycled back and had several more exhausting weeks/months.

~~~~~~~~~~~~~~~~~~~~~~~~~~~~~~~~~~

I often phoned Tim Carroll at Taunton council (01865??? but couldn't phone the bailiffs because I didn't know who they were, they didn't reply to the photocopied letter I'd had delivered to them via Frome police station that week

I'd half expected them to turn up that Tuesday with eviction papers, because they didn't give us any eviction papers or have a case where we all go along and dance outside with the Space Goats and get on telly again like all those Newbury ones in the Strand, there were a few more surveillance helicopters than usual taking surveillance photos,

However ARC have an environmental display for children.

Dead Womans Bottom eviction wasn't illegal - because it was a section 13 compulsory land purchase , but it is unusual for authorities to evicted settled travellers like I was with no time to pack.

Now, March 1998, I get a letter from Tim Carrol saying he's not responsible at all, it was the sherriff's department, I should send him a "full costed inventory" for my "alleged losses" but when I mentioned on a friend's phone today that it's three months and that now is the magazine deadline They phone back friendly like and offhand ask what magazine, and I say 'oh, did you see my letter in the Frome Standard (Resign Tim Carroll!) about where they chopped down two hedges but should have left one so if it's a hot summer the field's won't turn to dust and blow away like desert but the Quarry companies have bought the land and need a road for future planning permissions blah blah blah -

How many freemasons does it take to change a lightbulb?

(I nicked this joke from Druid Central magazine)

I don't know - it's a secret.

http://www.phreak.co.uk/stonehenge/psb/dicegeorge.htm
---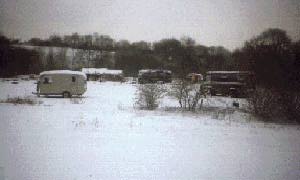 pictures:
wqpulley.jpg(14k)
wqcastle.jpg (78k)
wq-3boys.jpg 21k Catlin, Jake, and Ash - the boys
wq-5cops.jpg 9k Five cops examining a tunnel entrance (snapped from the roof of my bus, during the eviction)
wq-boot.jpg 11k An evicting boot
wq-deadw.gif 13k Dead Womans Bottom logo
wq-hedge.jpg 15k An unnecessarily destroyed tree in the hedge.
wq-james.jpg 13k James of Yellow Submarine
wq-maria.jpg17k Maria's treehouse being destroyed
wq-snowf.jpg 8k in December one day it snowed
wq-snowk.jpg 7k and snowed
wq-snowt.jpg 13k and snowed.

---
See also:
---
mailto: george@dicenews.com ~ DiceGeorge
---


Thanks for these webpages.